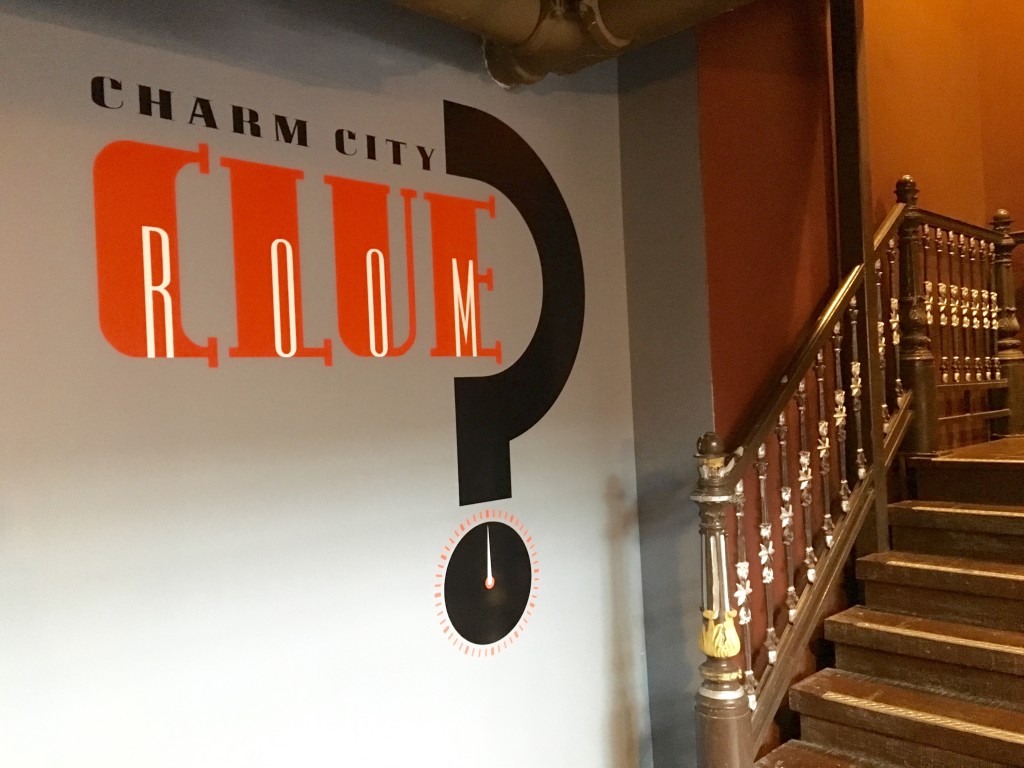 Who doesn't love solving puzzles, spending time with friends and winning a competition? The latest team building, collaborative, exciting attraction coming to every town within driving distance has all of that and so much more. Enter an Escape room. You have probably heard of these before, you enter a room and have one hour to solve a puzzle, escape a zombie or something of the like, but have you taken the time try one yet?
If you are local to Baltimore, I have some great news- Charm City Clue Room has arrived! The tagline on their website says "You have just 60 minutes to unravel the mystery and escape the room.  Can you escape?" Currently, Charm City Clue Room has 2 functioning escape rooms, with another on the way. All three rooms serve as an ode to Baltimore: Edgar Allen Poe Room, B&O Railroad Room, and The Secret Agent room is coming soon.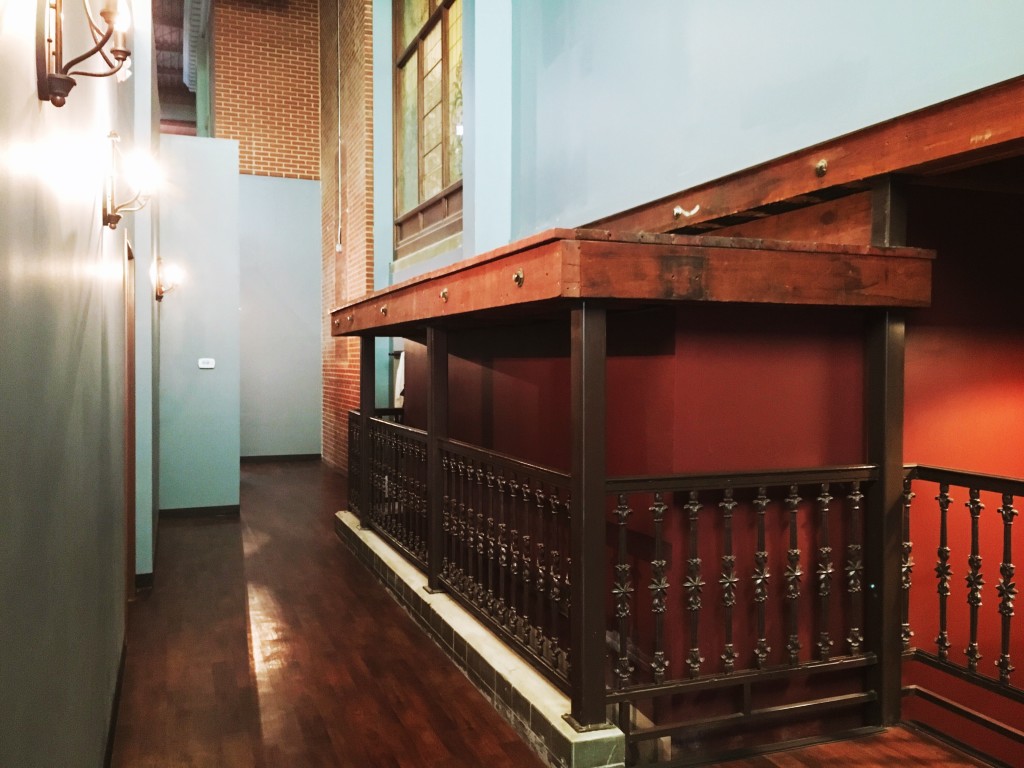 I have to talk about the building itself for a minute…oh my gosh it was gorgeous! The street light style lamps that are on the wall, the wooden details throughout, and the gorgeous dark wood floors, it all looked incredible! It made you feel like you are stepping back in time, and this was before we even entered a room!
Myself, the rest of the Baltimore Blogger Gals and our guys all had the chance to go last week and had SO MUCH FUN! We were able to try out the Edgar Allen Poe room, and guess what…we escaped!! While we had a slow start, once we got in the grove of solving the madness, we were on our way to success.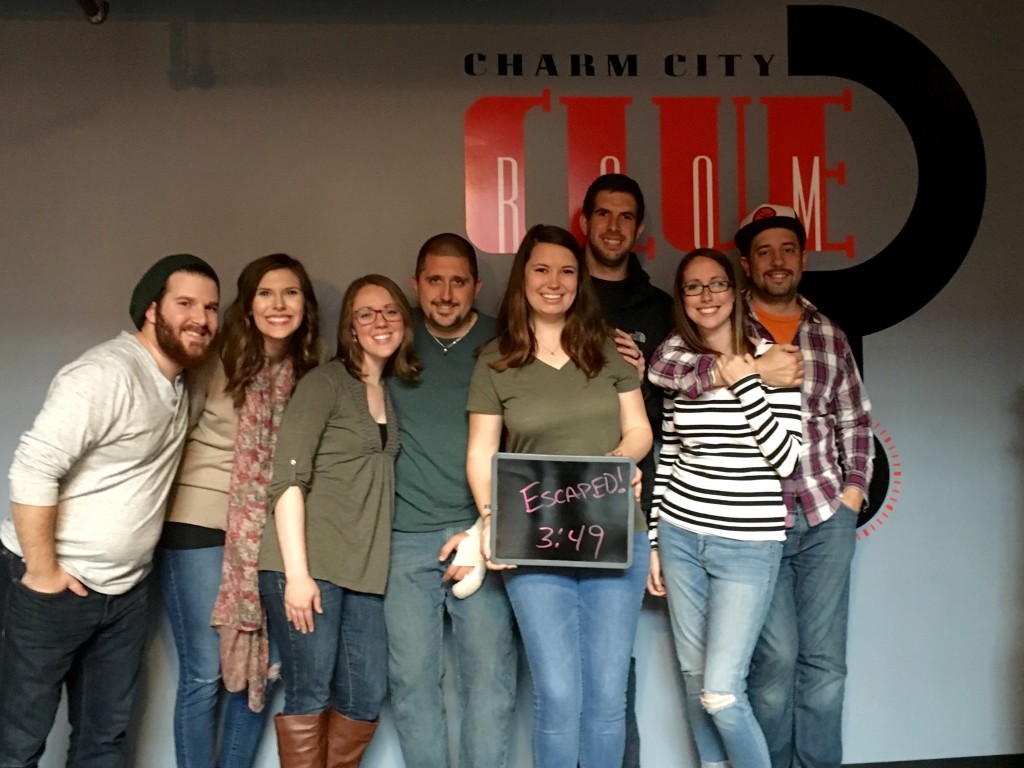 I loved seeing how each one of us succeeded in various ways, and worked together to solve each mystery. There was one point when we we connected the dots for one specific puzzle and each of us cheered with excitement. Being put into an intense situation with some of your closest friends really teaches you about each other, and how to communicate more efficiently.
Since I don't want to give away any of the surprises, I suggest you grab a group of friends/family/coworkers and try it out for yourself! You can have a group of any size from 2-8, we really had a great time with 8 people.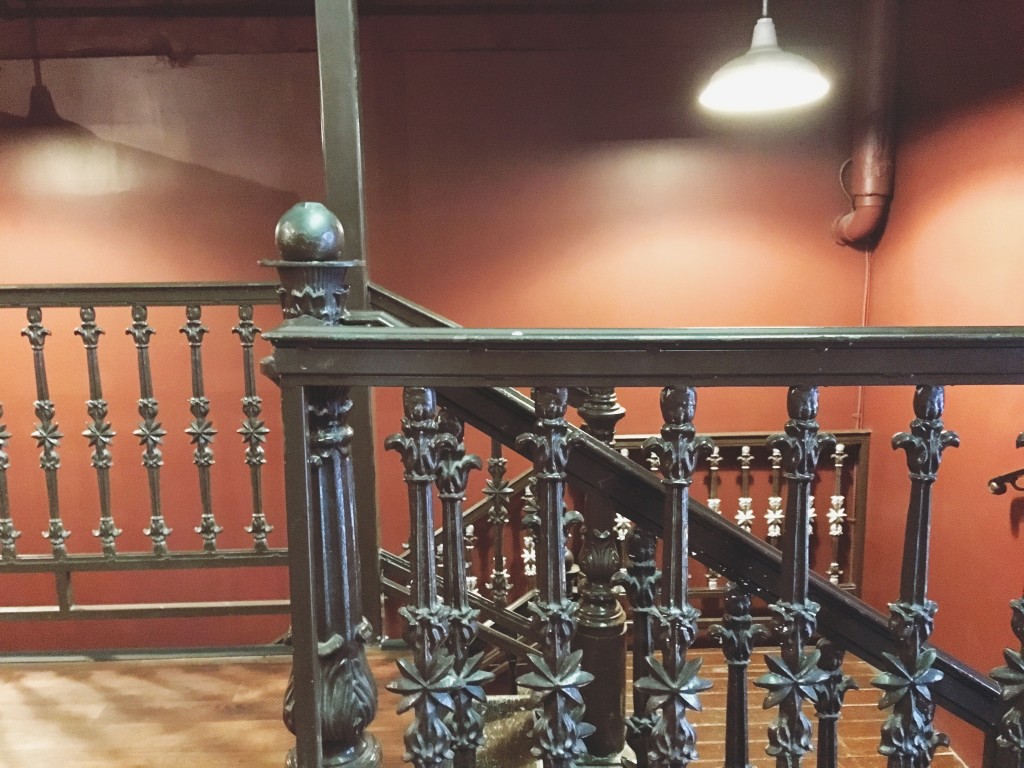 Sean, the owner of Charm City Clue Room, knows his stuff when it comes to a fun activity for the entire family. He told us the story of why he started the clue room, and how him and another relative decided on the location. You can see just how invested he is in the company and how excited he was to bring something like this to Baltimore.
If you are up for the challenge, Charm City Clue Room is located inside of Power Plant Live. I guarantee you will enjoy your experience!
we received complimentary admittance in exchange for this review. all opinions are true and my own