Before taking our trip to Louisville, I realized we needed to include some sort of distillery tasting in our short time there. There are so many things to do in Louisville, but I wanted to stick to tradition if we could. Bourbon is the drink of choice for the state of Kentucky, but I decided to look into some other options instead. Copper & Kings was highly recommended, not far outside of downtown and has one of the best rated views of the city. They make Brandy & various flavors of Absinthe in house.
We biked from the Big Four Bridge and it was a 20 minute ride to Copper & Kings, which is when we found out about the biking discount! Our tour tickets were 50% off because we decided to bike there instead of drive. The front few buildings are made out of shipping containers, which was another big draw for us. We have never made it into the Container bar in Austin, so this was our chance to experience the eclectic scene.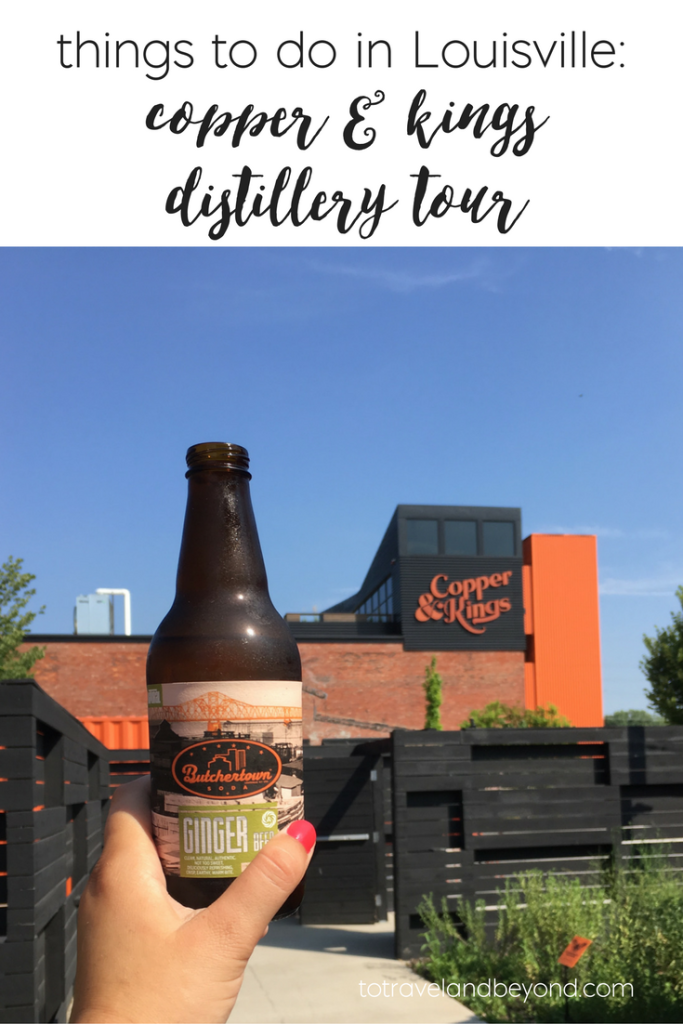 The first thing I noticed when we checked in was the mini fridge full of various sodas. Each of the custom Butchertown sodas were made right in the same neighborhood, and they were delicious! I tried the Ginger Beer and Dave had the Cream Soda, and it was the best ginger beer I have ever had. I was dying for a Moscow Mule.
Once our tour started we began going through the rest of the area. There are three copper pot stills that are used for the various Copper & Kings products. Each of the Brandy flavors are made through a "low & slow" process with no added flavors besides the natural fruit wines or essences they get from other grains added to the top of the pot. I was amazed by how careful they are when making each style of Brandy, and how different additions can change the flavor so much.
After the Brandy is made in the pots, it goes directly into barrels to be aged. The Brandy is then aged through "Sonic Aging", which is where they are all on shelves and music is played through the room. The beats of the music pulsate through the barrels and help with the aging process thanks to the 5 subwoofers throughout the barrel room.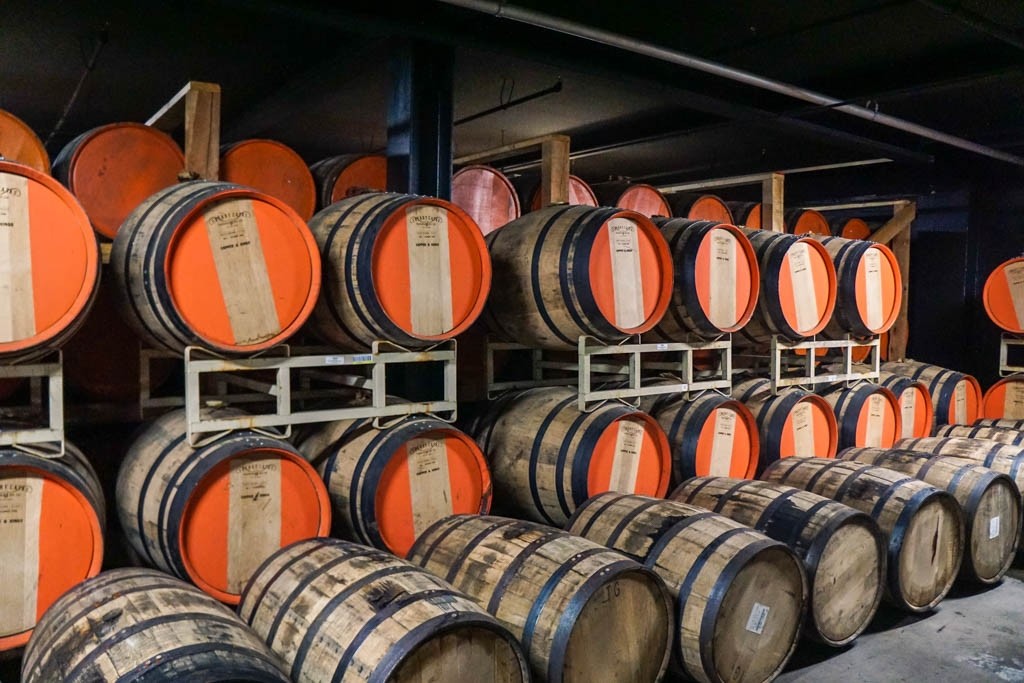 After touring the barrels room, we took a quick walk through the Copper & kings offices, and then up to the roof to do some sampling. We were able to sample three of the various Brandy flavors, and some absinthe as well. While we sipped we took in the beautiful view of downtown Louisville.
Copper & Kings makes, bottles, labels and ships their products directly from their distillery. They rely on musical inspiration and hometown love to make their products. We loved this informative and fun tour!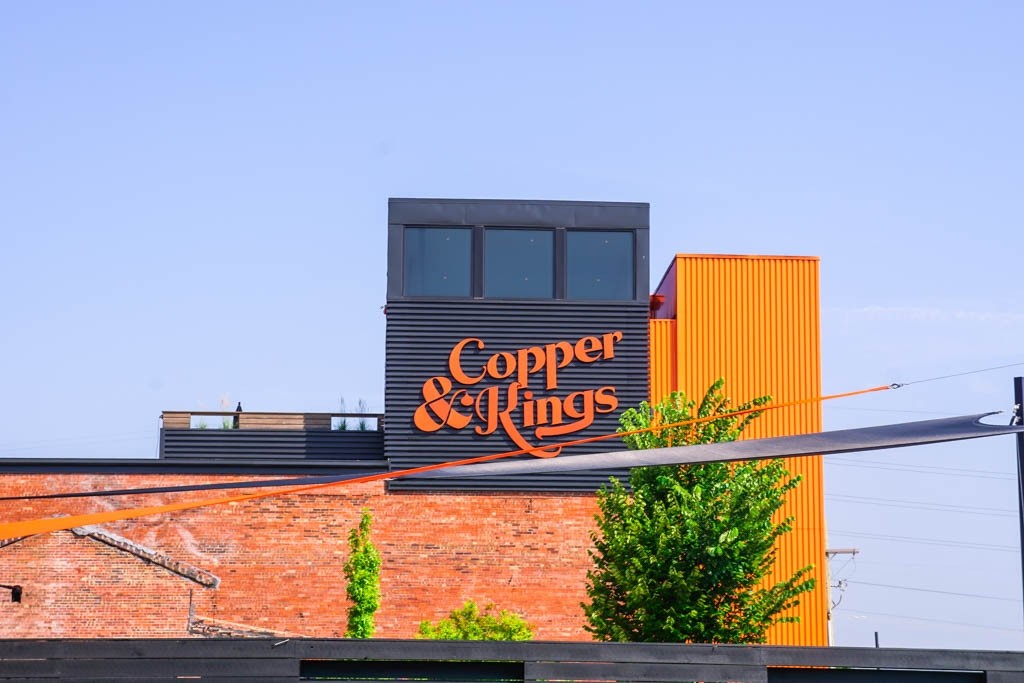 Have you been on a distillery tour?