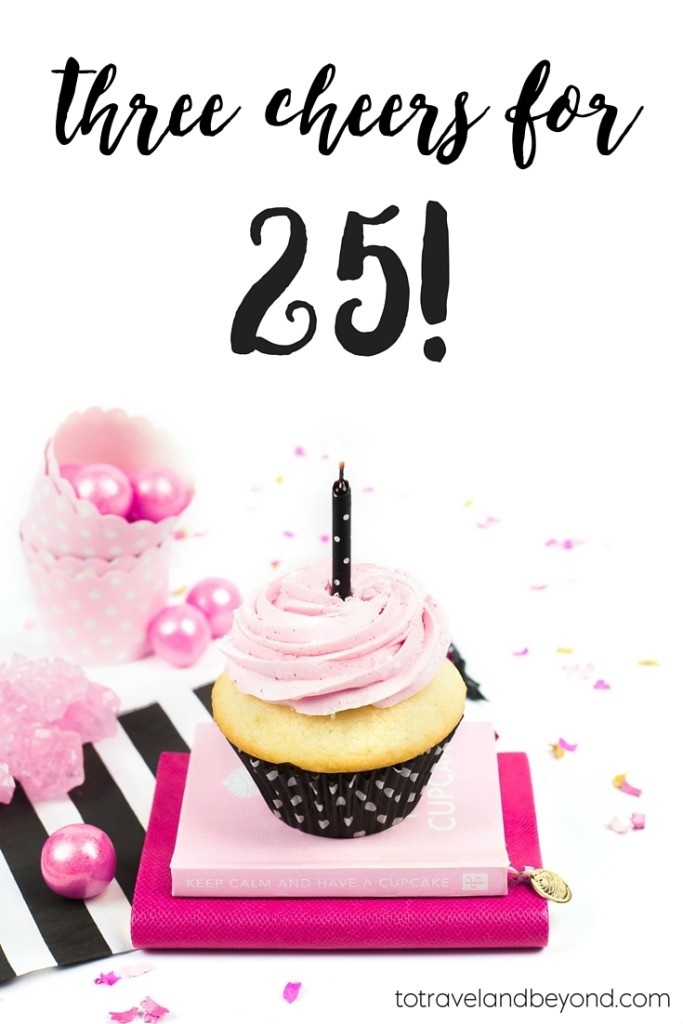 The day has arrived, I can't believe I am actually 25. I've been dreading this since I turned 23, because 22 is the best age ever. Thankfully I am still feelin' 22…HA I wish! To celebrate this momentous birthday, I planned on doing a 25 facts about me thing, but I have done 2 of those in the last year, so I am switching it up. I have 15 things you might or might not know about me, and then 10 of my favorite blog posts. From 2.5 years of blogging, I have shared some huge things on this here blog, and I've also learned exactly what I like to talk about…everything!
First, I need to thank some of the most amazing friends a gal could ask for, Annie, Megan, and Laura for the party last week. You three blew me away with how much thought was put into the entire night and I am so thankful for our friendship. Second, a huge shout out to my family for my celebration last night. I'll miss you all this weekend!
Tonight, we are leaving for New Orleans with two of our friends to celebrate and explore a new city! I can't wait to get there and take in all of the sites. There will be lots more about this place coming soon to TTAB.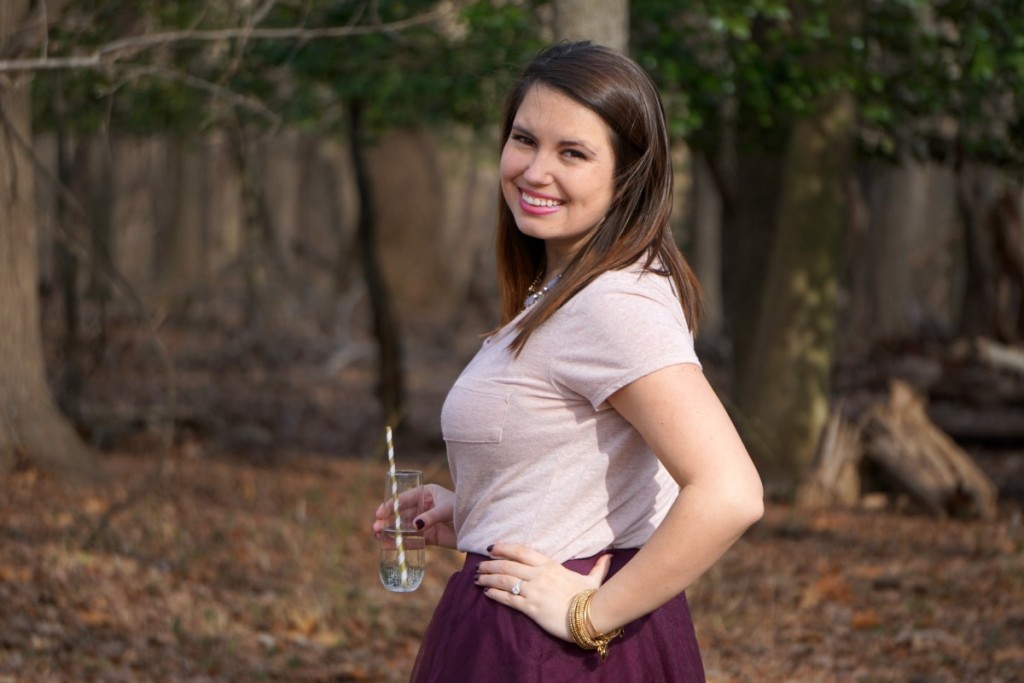 From traveling to blog tips to weddings, I love coming to this space and sharing what is happening in my life and what I am learning. So here it goes!
The only place I have ever been able to get my name on something that wasn't custom is at the Macy's in New York City. Having a rare name is a blessing and a curse, I was always jealous of my sister who can find her name on absolutely anything along the boardwalk, but I could only find things with my name inside of a single store. But I love my name, so I'm fine with it.
I named two of my brothers, Cody and Brody. Cody because I loved the name when I heard it from one of my classmates in middle school, except his name was spelled with a K. Brody coming from none other than Brody Jenner. Me and my mom were obsessed with The Hills and the only other option was Justin Bobby (don't even bring up Spencer).
I don't curse. My parents never really did as I was growing up, and I've always thought it was easier to never cuss rather than try and filter myself. Here I am 25 years (OMG- I just said 25) later and I have maybe slipped 2 times.
I love the housewives. Beverly Hills, Orange County and New York to be specific. I am not a fan of the rest of them, but BH, OC & NY are my guilty pleasure shows, to live those lives! I even met Lisa Vanderpump a few years ago at SUR, right when Vanderpump Rules started filming. I met Kourtney Kardashion on that same trip to LA, and Khloe walked in DASH as I was leaving.
I used to be obsessed with my blackberry and totally hated on having an iPhone. Once my blackberry messed up like 8 times and I kept needing to get a new phone, I had 2 androids and thought my life was ending (#firstworldproblems) seriously, I don't know how people deal with them. Then I got an iPhone and the rest is history…as I type on my macbook
I played Charlie Brown in A Charlie Brown Christmas, when I was 12. I loved this role! I was in a few plays growing up, but playing CB was my favorite. When I went to the "psychiatric help booth" my nickel got stuck in my glove and I had to shake it to get it out. It flew somewhere and was never found, so I flicked the can to make it sound like I put money in it.
My favorite meal is either sushi or spicy chicken sandwiches with extra pickles from Chick-Fil-A. My favorite condiment would be either Chick-Fil-A sauce or yum yum sauce. In fact, my mouth is watering thinking about it.
I was the Easter Bunny when the person that was supposed to be the Easter Bunny didn't show up to the parade at the recreation center. This was another fun role to play, some kids got so excited to walk with the Easter Bunny.
My favorite beverages are Dr. Pepper and a good ol' Margarita on the rocks with plenty of salt.
I love scaring people, which I absolutely get from my dad. One year for Halloween he dressed up as the Creeper from Jeepers Creepers and walked around the neighborhood scaring people. He made most of the costume and it looks identical to the movie, some of the parts were actually from the movie. Another halloween he dressed me up as a scarecrow and I sat on the front porch with candy in my lap, whenever someone went to take candy I would jump up. At one point someone dressed as a banana started attacking me.
I played softball for 13 years, danced for 10 years and was a Girl Scout for 13 years. My favorite position was pitcher, my favorite dance class was jazz, and I got a gold award in Girl Scouts.
I would be one happy girl if I could have avocado on everything, or an endless supply with guacamole with chips that didn't make me fat.
I learned to ski when I was 4, there was a big benefit of being the oldest grandchild going on family vacations. It was also my birthday and the first time I was actually allowed to ski on the slopes instead of the backyard of our house in Deep Creek.
I love bananas, but hate banana flavoring. One time I went to take a bite of my cousins ice cream, which I thought was vanilla, and it was banana. My day was ruined.
I started "working" when I was 12 at the neighborhood snowball stand. I always wanted to have a job and make my own money (my younger self was crazy) so my parents let me work 2 nights a week at the snowball stand.

Now my 10 favorite posts from the past:
It was so fun traveling back in time a bit and going through old posts. It's crazy to think that while I have only been doing this for a few years, so much has happened.
To further the celebration, I am offering 50% off all ad spots! Use code BIRTHDAY50
Did you hear there is even a birthday giveaway going on? I'm teaming up with 9 amazing bloggers to give one lucky winner a Firework Box and $120!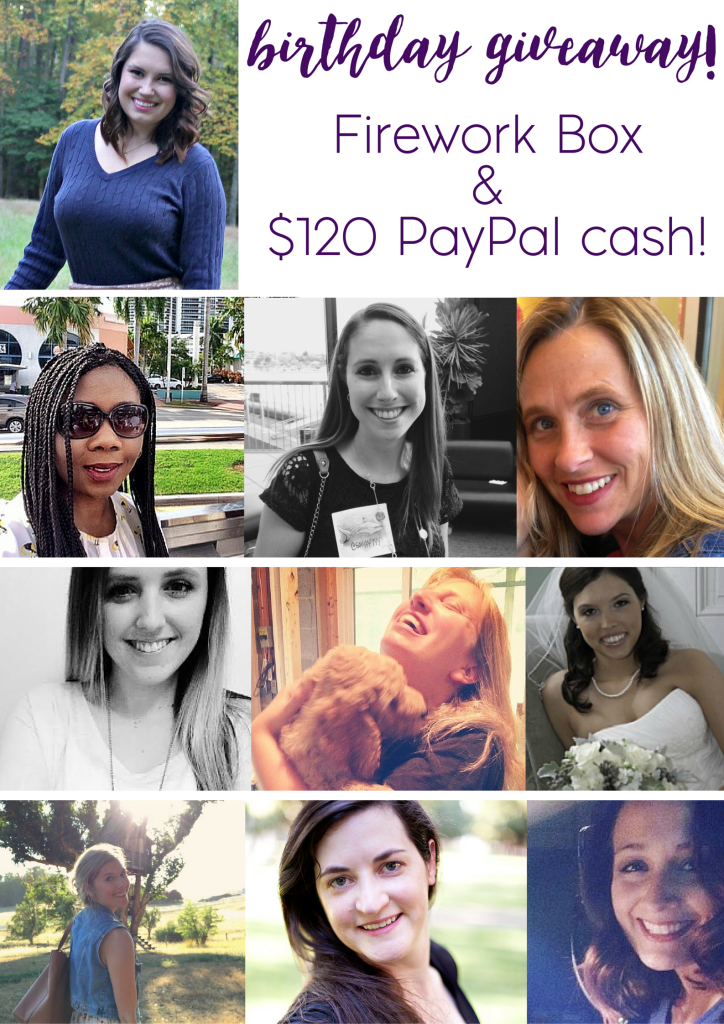 To Travel & Beyond // Portland Grace // Soup Of The Day
Love The Here And Now // Vivian Bishop xo // Oh Hey! I Like That
 Charm City Ciemny // The Free And Wild Blog // Route Bliss // Always, Al